Dame Vivienne Westwood dies aged 81
Dame Vivienne Westwood has died at the age of 81, surrounded by her family at her home in Clapham, London, her representatives have confirmed.
The fashion icon's husband and creative partner, Andreas Kronthaler, said in a statement: "I will continue with Vivienne in my heart.
"We have been working until the end and she has given me plenty of things to get on with. Thank you darling."
A statement shared to her Instagram account added: "Vivienne Westwood died today, peacefully and surrounded by her family, in Clapham, South London."
wp-image-1263186750 size-full
Dame Vivienne Westwood started her first fashion boutique with Malcolm McLaren in the 1970s. Credit: Trinity Mirror / Mirrorpix / Alamy
"Vivienne continued to do the things she loved, up until the last moment, designing, working on her art, writing her book, and changing the world for the better. She led an amazing life. Her innovation and impact over the last 60 years has been immense and will continue into the future.
"Vivienne considered herself a Taoist. She wrote, 'Tao spiritual system. There was never more need for the Tao today. Tao gives you a feeling that you belong to the cosmos and gives purpose to your life; it gives you such a sense of identity and strength to know you're living the life you can live and therefore ought to be living: make full use of your character and full use of your life on earth.'
"The world needs people like Vivienne to make a change for the better."
[[Instagramwidget||https://www.instagram.com/p/CmxCSQ_rWxi]]
Hailed as an icon of the punk movement, Dame Vivienne brought punk fashion to the mainstream in the 1970s, running a boutique called "Sex" with Malcolm McLaren – the Sex Pistols' manager – on London's King's Road.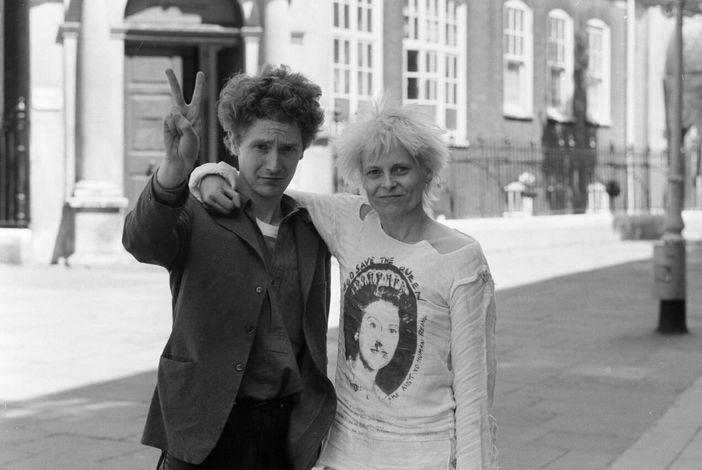 Dame Vivienne went on to open four stores in London before her fashion empire went global, becoming a household name.
Born in Derbyshire on April 8, 1941, Dame Vivienne was a teenager when her family moved to Harrow, Middlesex at the end of the 1950s.
She enrolled on a jewelry and silversmith course at the Harrow Art School (now the University of Westminster) but dropped out after a term, later saying: "I didn't know how a working-class girl like me could possibly make a living in the art world".
The burgeoning fashion icon took on a job as a primary school teacher while making her own jewelry on the side, which she sold on a stall at London's Portobello Road.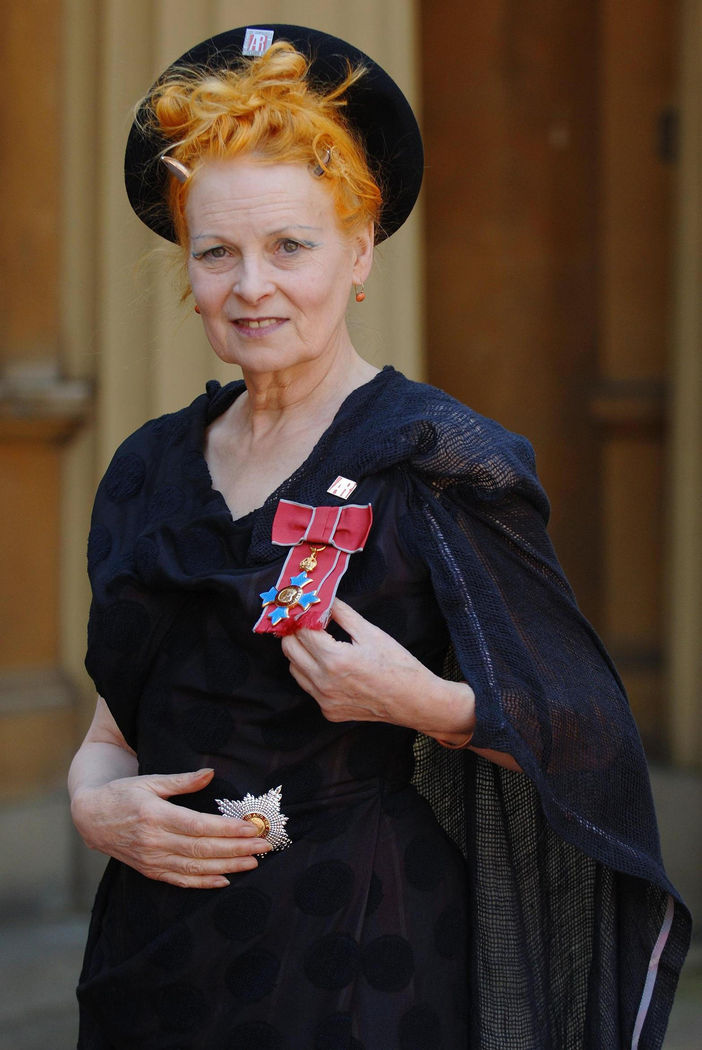 Known as one of the architects of punk – and a trailblazer in shaping punk fashion – Dame Vivienne's designs also represented her own values and activism, as well as catering to the mainstream audience too.
In later years, she even worked alongside Richard Branson to design uniforms for the crew on Virgin Atlantic flights, creating the iconic red suit worn by female staff, which flatters and accentuates the shape. She and Branson were both keen to ensure the uniforms – which also consisted of a grey and burgundy three-piece suit for male staff – were made of sustainable and recycled materials to reduce their environmental impact.
She also campaigned for various causes in her personal life and through her designs, including civil, human, and animal rights, as well as being a vocal supporter of freeing WikiLeaks' Julian Assange.
Dame Vivienne was awarded an OBE by Queen Elizabeth II in 1992, which was upgraded to a DBE in 2006 for services to fashion.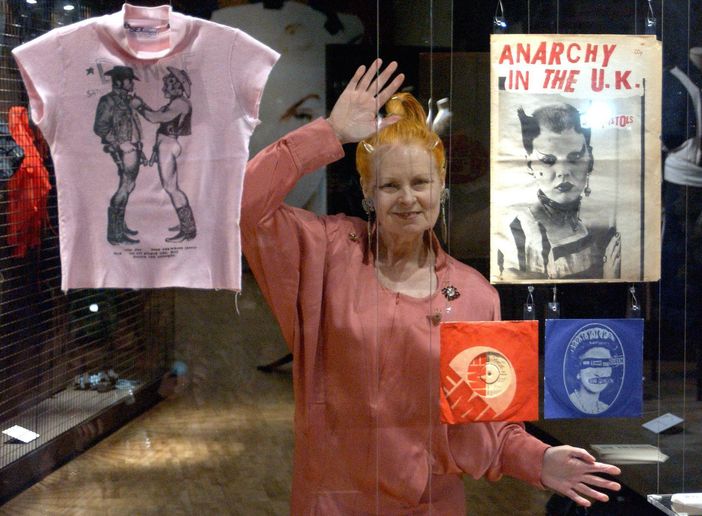 She is survived by her husband and two sons – Ben Westwood, 59, who she had with first husband Derek Westwood and who works as a photographer of erotica, and Joseph Corré, 55, with Malcolm McLaren and who is the founder of lingerie brand Agent Provocateur.
Our thoughts go out to Dame Vivienne's friends and family at this time.