Model Jeremy Ruehlemann dies suddenly aged just 27
Superdry model Jeremy Ruehlemann has died at the age of 27.
The young rising star's death was announced by fashion designer Christian Siriano who shared a tribute post on his social media on Sunday (January 22).
The 37-year-old designer – who was featured on the show Project Runway in 2007 – shared a series of photos of Ruehlemann's modeling moments on Instagram, as well as some photos of the two of them together.
According to the Daily Mail, the model's cause of death has not yet been released by law authorities.
Read Siriano's tribute to Ruehlemann below:
In his heartbreaking post, Siriano wrote: "I have never posted anything like this but to lose a friend who was such a beautiful soul is just really hard. This is for Jeremy, the most beautiful man that gave so much love to everyone he met no matter what."
"He was one of my muses and he always will be," he continued. "He inspired me and I will love him forever. I'm sending all my love to his family and friends who lost someone so special.
"I know we will meet again one day but right now I just want to hug him. Rest well J we all love you so much! Send love to his family today please," the designer added.
The New Jersey native was quickly becoming a well-known name, modeling for prominent fashion labels such as Zara, Macy's, John Varvatos, Superdry, Perry Ellis, Nick Graham, and Joseph Abboud.
He had not only worked with household brands but had also been photographed for renowned magazines such as GQ and Playhaus.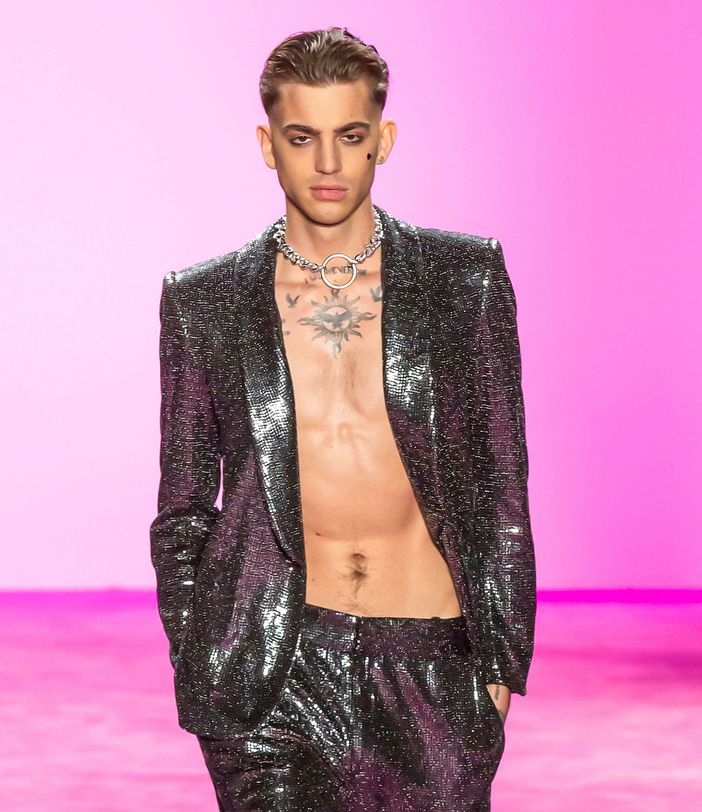 Model manager Jason Kanner with Soul Artist Management also confirmed the model's tragic death on Instagram with an emotional post, writing: "It is with great sadness and a heavy heart that I let you all know that Jeremy Ruehlemann has passed away.
"Jeremy was authentically himself. Salt of the earth. There was just something about him that made you root for him. His excitement over a big booking his optimism when something didn't work out," he continued. "When you spoke to him he listened with his eyes and ears.
"He truly was and will always be one of a kind. Jeremy, you will be missed. You will hold a spot in my heart and with your Soul Fam you loved so much," he penned. "Please keep Jeremy's family in your prayers. May God cover Jeremy and his family with protection and prayer. I will miss you, Jeremy. Rest in Peace Sir."
The catwalk model – who was represented by Soul Artist Management – posted a behind-the-scenes photo from a Tommy Hilfiger photoshoot on his own Instagram page just days before his death.
Our thoughts are with Ruehlemann's family, friends, and fans at this time.