Anne Heche's 14-year-old son speaks out for first time since actress's tragic death
Anne Heche's son has publicly opened up about his mom's death for the first time, almost six months after she was fatally injured in a car crash.
On August 12, the 53-year-old actress tragically passed away after her Mini Cooper jumped the curb and crashed with a Los Angeles home on August 5, catching fire.
The Donnie Brasco star was rushed to the hospital where she was ruled brain dead before being taken off life support after her organs were donated.
As previously reported, the Los Angeles County Medical Examiner-Coroner determined her cause of death to be inhalation of smoke and thermal injuries.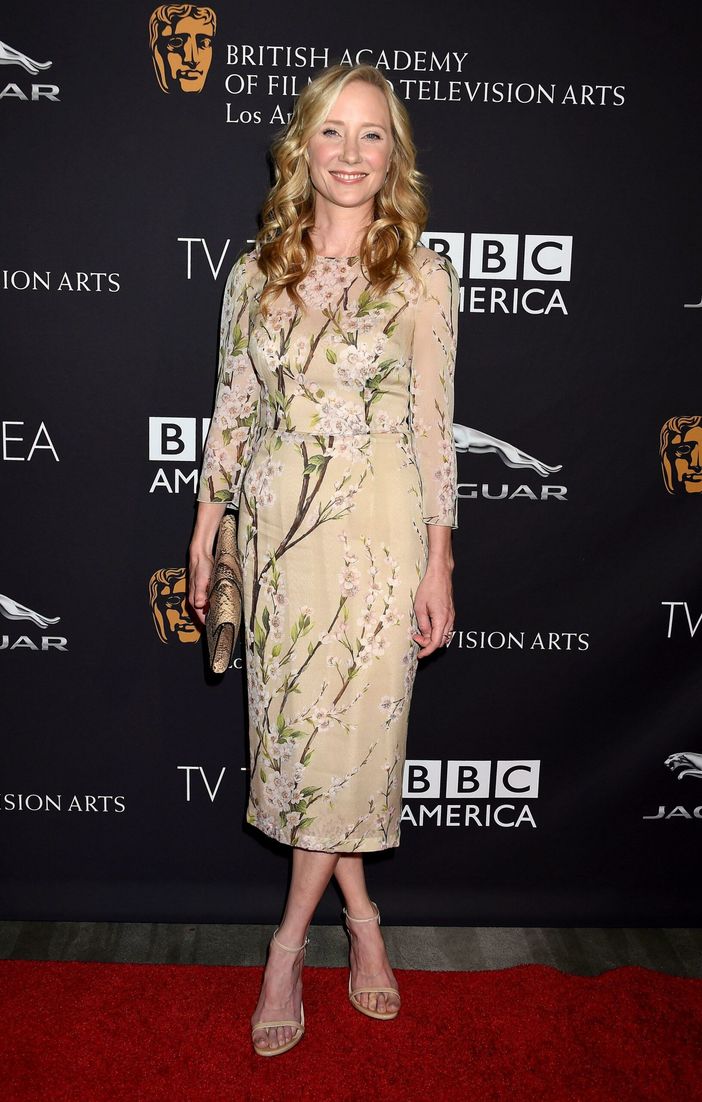 Now, Heche's 14-year-old son Atlas, whom the actress shared with ex-husband James Tupper, shared a heartbreaking statement about his mom during an interview with the Los Angeles Inquisitor Magazine.
Atlas lovingly recalled her legacy, saying: "My mom was the brightest person I've ever known. She always knew how to solve a problem or help a friend. She always knew the right thing to do. I cannot put into words how grateful I am or how much I miss her."
Her 57-year-old former husband also penned his own tribute with the outlet, which read: "Anne and I were together for more than a decade, we have a beautiful son together and in that time, she was the very definition of light in our lives, always bringing fun, love, and energy. She will always be remembered in our hearts and minds."
The words are the first time the teenager has publicly mentioned his mum since the fatal incident, while his 20-year-old half-brother, Homer Heche Laffoon, released a statement to People on their behalf following the tragedy.

After his late mother's death, Homer – who is the son of Coleman Laffoon – was fighting to gain control of her estate and has since been appointed as permanent administrator, despite objections from Tupper.
The actress's eldest son also took control of her Instagram earlier this month to share some news. He emotionally wrote: "Never imagined I'd find myself responsible for mom's IG account, but here we are.
"I have a responsibility to share with her community what she was working on and how excited she would have been to tell you herself," he continued.
He shared that the Spread actress had a "completed manuscript for a second book" titled Call Me Anne, which is "the product of mom's further efforts to share her story and to help others where she could".
Homer added that he won't be using his mother's Instagram "too often" but took the opportunity to thank her supporters for their support during this tough time, stating he was taking it "one day at a time" and noting that the "healing journey will be a long one".